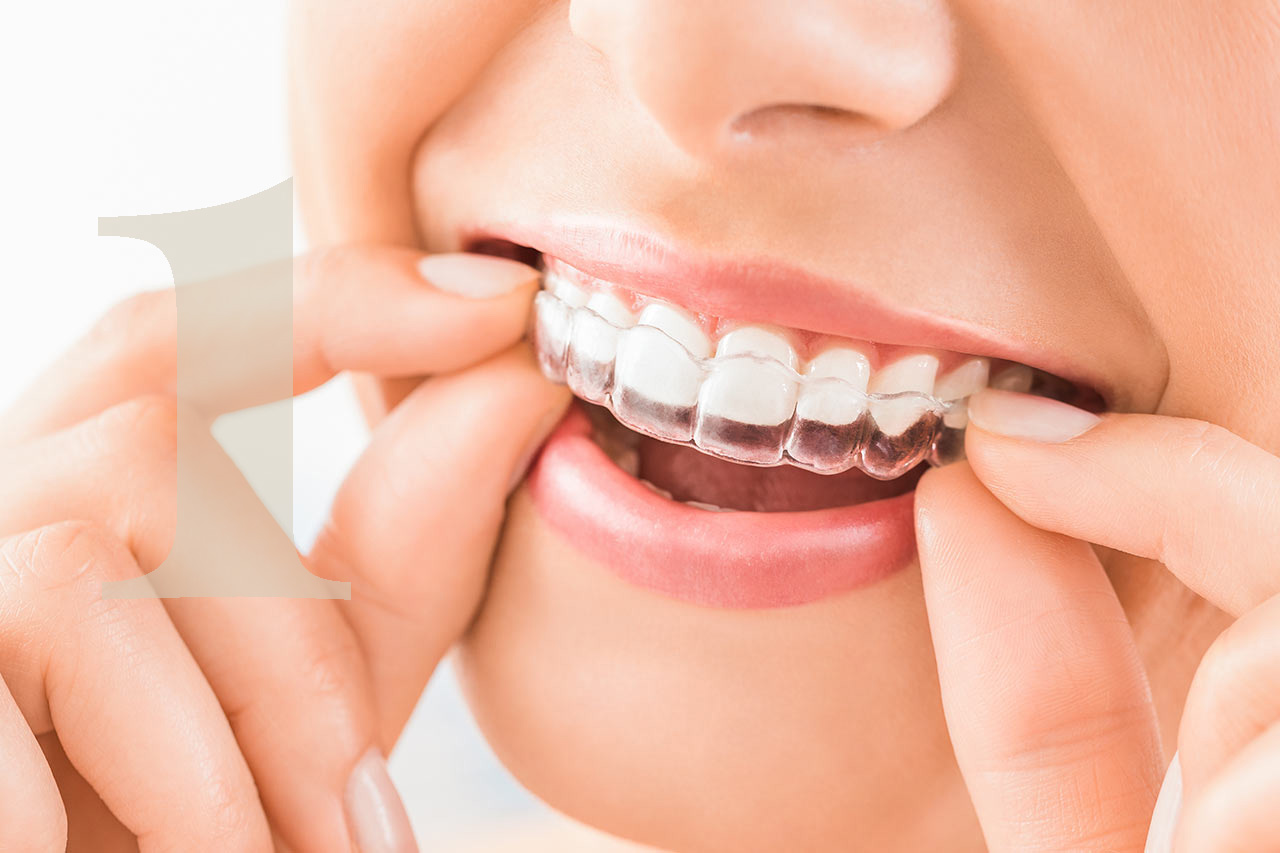 Put simply, Invisalign™ is a way to straighten your teeth…
and improve your bite using clear aligners that fit over your teeth and can barely be seen. Different people need a different number of aligners and wear them for different amounts of time (the average is about a year). A few celebrities have used Invisalign to improve their smiles: Oprah, Tom Cruise, Serena Williams, and even a Kardashian (Khloe).
According to Dr Jacqueline Fulop-Gooding D.M.D., P.C. (who created an infographic for the internet), Invisalign is offered in 45 countries and there are 2.5 million patients.  The infographic also reported that there is a 96% satisfaction rate.
I learned that Gallagher and Kuhn Dental Group is a Platinum Provider.
Last weekend I was at a party where the hostess (wearing her aligners) shared that she wishes that she would have done it (Invisalign) years ago, but that she always put everything, and everyone before herself.  She even shared that she felt guilty when she lost power during a recent storm and could not use her electric toothbrush that enabled her to take adequate care of her teeth. (She is in her fifties)
My Invisalign journey began recently after my dentist, Dr. Gallagher, shared that 'me and my smile' would be an excellent candidate for Invisalign. Once upon a time I liked my smile, but I admit that over the years I have been less apt to jump in front of the camera and have been less satisfied with my pearly whites. When photographs from my daughter's wedding 'came back' (the olden days) I asked when they were going to be 'touched up' (they were already 'touched up) – and that was YEARS ago. (I am now in my sixties)
During Covid I only needed to worry about mascara and eye liner… that was a good year(ish). But working with ZOOM, the evil up and close semi-mirror once again pointed out my not-quite-white, not-quite-straight-teeth – all leading to…
'I wish I had a better smile.'
I am lucky that I have a lot of reasons to smile. There are some cute little grandchildren that get in photos with me… I get to travel with friends… I must deal with the invention of the 'selfie'… besides the fact that smiling is fun, and good for you – it is seeming more and more necessary to have a nice smile.
Anyway, I decided to go for it. I (my mouth) was scanned, thoroughly cleaned, and my aligners were ordered. A few days later I was informed that they were 'in.' 
I was a little scared.
I did not wear braces and have never had any type of contraption in my mouth. Would it taste funny, interfere with my speech, allow me to drink beverages… HURT! After patient, concise, and thorough instructions from Dr. Gallagher I inserted my aligners. It felt pretty normal! I wore them for many hours the first day and noticed a change in management of saliva (more? less?) but not a significant change in my ability to speak.  I got excited that I was beginning this journey. I decided not to add whitening at the beginning – 'one thing at a time.'
Day 1…
was good, on day 2 I felt pressure, and on day 5 I called the dental office and shared, 'I really feel like my teeth are being YANKED out' (when I remove my aligners). Dr. Gallagher asked me if any of my teeth felt loose – they did not – and Dr. Kuhn gave me some pointers on how to remove the aligners. This helped and I became less dramatic.
After two weeks…
I changed to 'aligner #2' — no pain, some change, feeling successful and excited. I am not ready to jump in front of a camera yet, but I know that I am getting excellent care and that I am addressing my oral health while …
feeling better about my smile!
To be continued…
– Louise C.