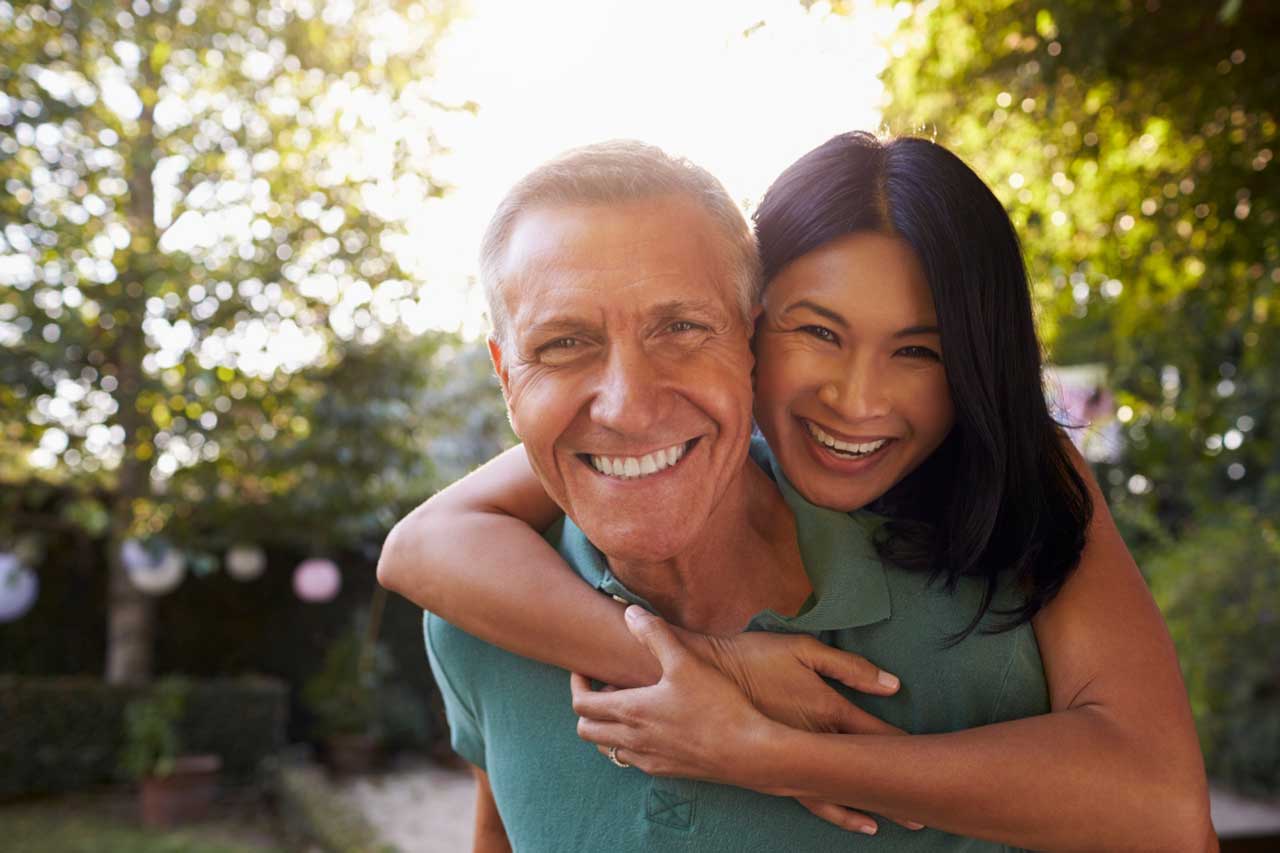 Crowns are "caps" that provide support for the tooth. They are recommended when a cavity or fracture is too large to fix with a filling. A new crown may also be recommended if decay (cavity) has formed underneath an existing crown. Crowns are most often made of a ceramic material and match the shade of your nearby teeth. Crowns are also used to improve the shape or position of teeth as well.
Crowns are usually recommended for teeth that have had a root canal. Crowns help to seal the tooth to prevent it from becoming reinfected and help to prevent future fractures. It is important to have a crown placed as soon as you can after the root canal procedure is complete.
A bridge is used to replace a missing tooth or missing teeth and involves crowns on teeth adjacent to the missing area. Bridges can be a great option to restore your natural existing teeth while also replacing missing teeth.
In our office, we use CEREC technology to ensure that each patients has a great fitting crown completed in a timely manner. CEREC allows us to complete a crown in just one appointment without a goopy impression and we can make the crown at our office right here in Westminster. After the tooth is prepared for the crown, we take a digital impression and then design the crown. Our mill makes the crown while the patient waits or they can run an errand and come back. We are proud to offer this solution to our patients so they can experience the convenience of modern technology right here in Carroll County. We can also use CEREC for bridges, veneers, and onlays. Read more about CEREC and same-day crowns in our Westminster office.
Crowns and bridges can have a long life span but require special attention to oral hygiene. A real tooth is still underneath of a crown and can still get a cavity! It is important to brush and floss, especially around the margins of the crown. Margins are where decay is most likely to re-occur and possibly cause the crown or bridge to need to be replaced. We examine existing crowns and bridges closely at each dental cleaning and exam appointment to be sure that your teeth continue to stay healthy.
Crowns and bridges are cemented or bonded and are not removable.
Before and after photo below.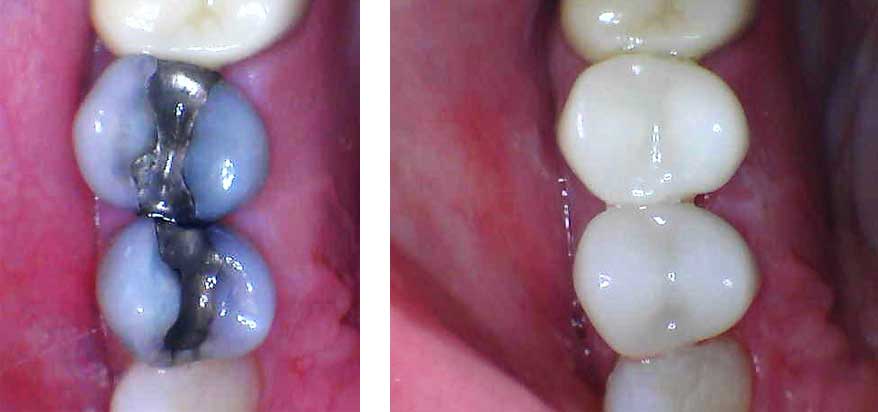 A few common questions that we hear about crowns:
Why do I need a crown?
Crowns are used when a tooth is fractured or has a large cavity that is too big to be fixed with a filling. Sometimes a tooth has a large filling with a new cavity around the old filling and a crown is recommended to fix the cavity and provide a longer-lasting option.
What is a veneer?
Veneers are porcelain (ceramic) or composite facings for the tooth. They are similar to crowns but usually cover less of the natural tooth.
Can I still get cavity if I have a crown?
Yes. There is still a real tooth under the crown and that tooth can get cavity. Even a tooth with a root canal can get a cavity. Proper brushing and flossing can help to prevent new cavities and make crowns last for a long time.
Can I really have a crown in one day?
Yes! With CEREC we can prepare your tooth, design your crown, and cement it all in one appointment. The appointment usually takes about 2 hours from start to finish for 1 crown. Some patients bring a book or magazine to enjoy while they wait or watch a movie. You can also leave to run and errand then come back. Sometimes we can do multiple crowns at once. No temporary crowns! No goopy impressions!
Read more about CEREC and same-day crowns in our Westminster office.