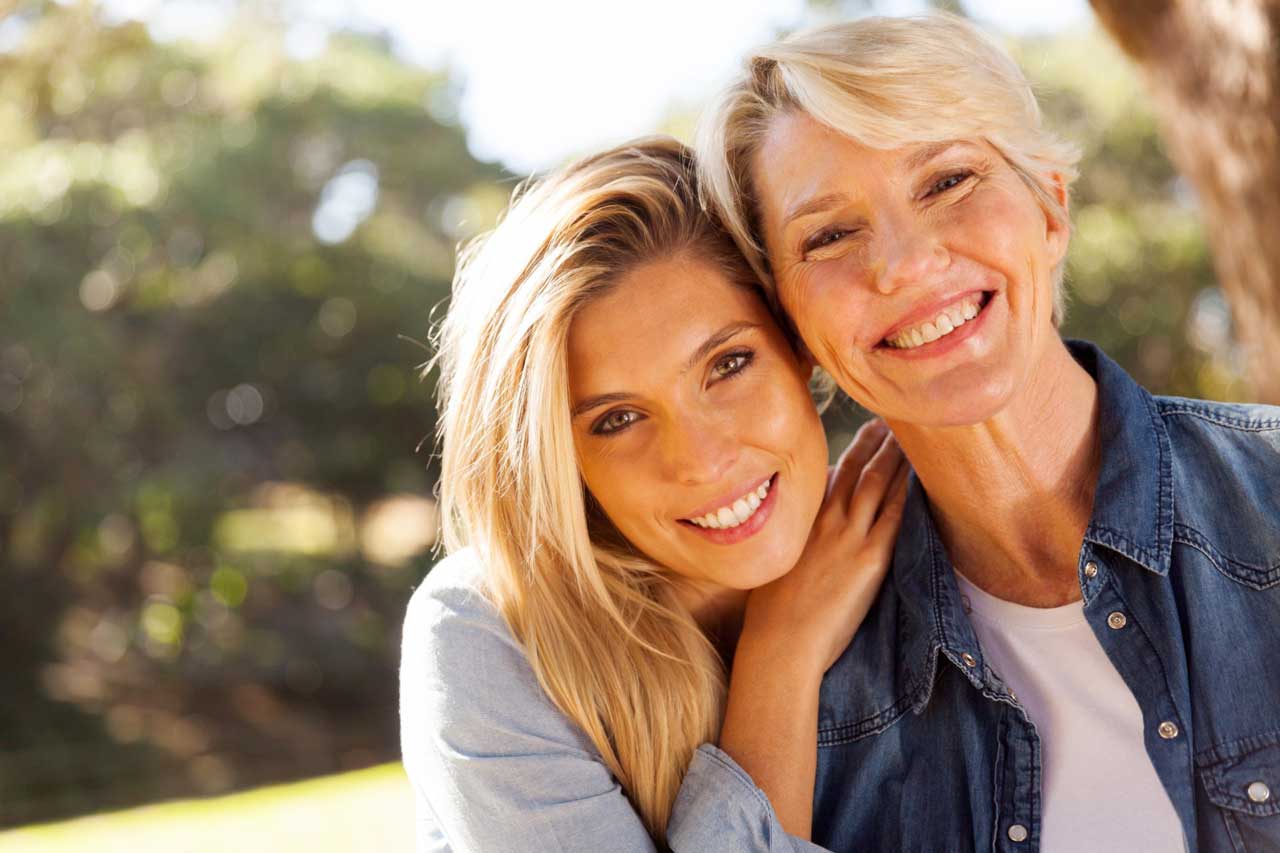 Dentures are used to replace missing teeth and are removable meaning that they come out of your mouth (usually at night). Partial Dentures "hook" onto your natural teeth while replacing missing teeth. Complete dentures are used when all your teeth need to be replaced. Dentures are usually made over the course of several appointments and may require occasional adjustments or relines. Some dentures can be used in combination with dental implants which makes them much more retentive and stable and less likely to move while eating and talking.
If your denture is not fitting properly you may be a candidate for a denture reline to improve your denture's retention.
If you are transitioning from natural teeth to dentures (of any kind) rest assured that there are temporary options available so that you never have to go without teeth.